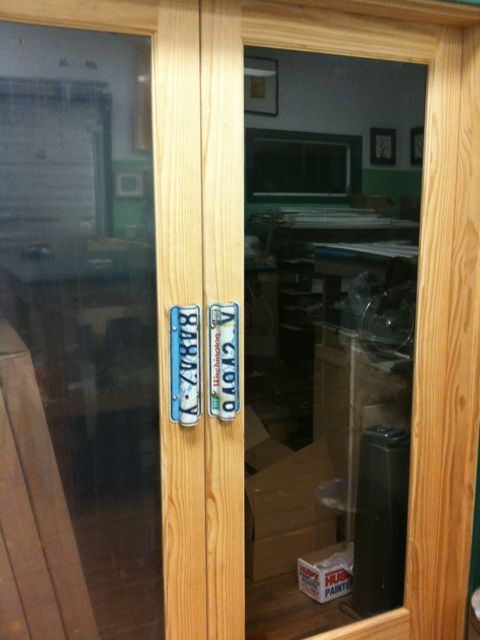 We've been without door handles on our French doors, in the shop, for about 8 months now. I kept thinking that I would find something funky and fun to put up but never did.
Angela floated out the idea of doing something with license plates so after a few false starts this is what I came up with.
I formed the plate over a section of 1″ steel pipe creating the grab area. I then knocked out a quick and dirty press brake using some scrap wood and C-clamps to flatten the mounting area back the other direction.
I was able to do all of the forming with a 3 pound hammer and a small ball pein. I think it turned out great, you?
Related posts: